Fresh Split Douglas Fir 5m2 Bulk Firewood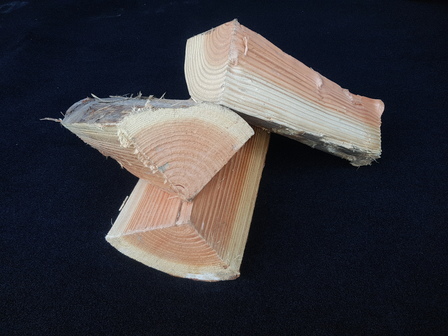 Note: due to a wet summer this wood is not 100% dry yet. It's suitable to use later in the season or can be mixed with dry wood. Needs to be stacked in a well ventilated area to finish drying.

Douglas Fir is the perfect 'All in One' Firewood.
It is a medium density wood, suitable for low emission wood burners. It produces excellent heat and extends burning time. Douglas Fir is a straight grain wood making it easy to split into smaller pieces and kindling for starting your fire. Douglas Fir also has a natural ability to resist moisture once dry, meaning it is suitable to be stored in areas that may be exposed to some rain, like under a house eve or in an open carport.